Our Employment Supports Program, here at the Autism Society of the RMWB is open to any neurodiverse individuals and persons living with disabilities from the ages of 18-30. The goal of this program is to help provide our participants with coaching and support through the Meticulon Assessment Service (MAS) software.
We ensure that participants access employment, volunteer, and/or mentorship opportunities that will provide them with the best environment to grow and be as successful as possible. We provide continual support throughout this program; our team will be actively involved in maintaining communication with potential employers to ensure that a healthy working relationship between employers and the participants are being maintained.
For more information please contact:
Jibran Hamayun
Employment Supports Program Facilitator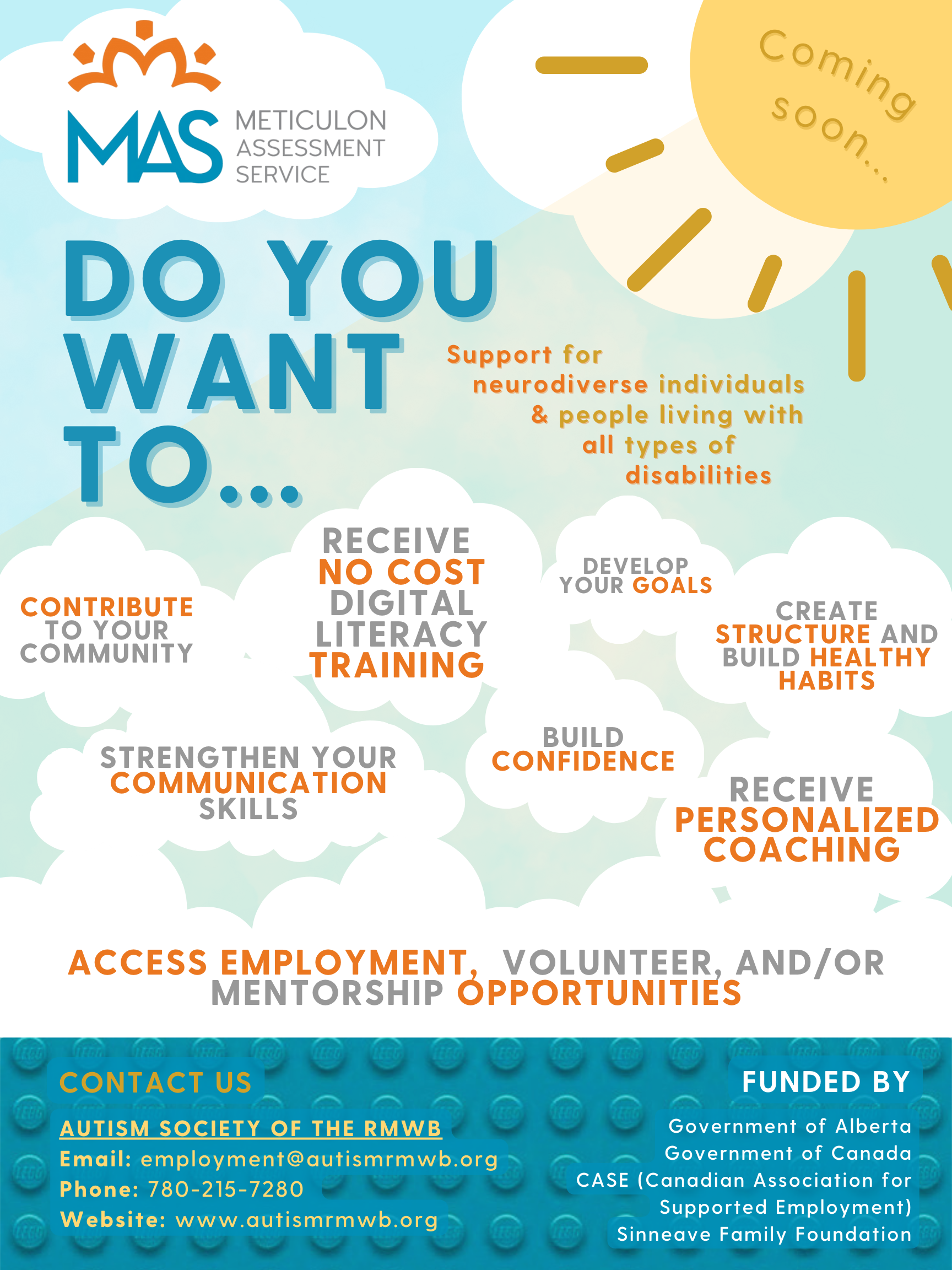 Additional Employment Supports for Employers
Autism and Neurodiversity in the Workplace offered by the University of British Columbia.
This program includes a series of six self-paced, interactive modules filled with useful activities and videos. The program is designed to assist human resource professionals, employers, supervisors, managers, co-workers, job coaches and counsellors, autistic employees, parents, students, and anyone interested in inclusive employment to learn practical strategies on how to support all employees to be successful on the job.
Autism and Neurodiversity in the Workplace | Centre for Interdisciplinary Research and Collaboration in Autism (ubc.ca)
Employers Guide To Hiring and Working with Professionals with Disabilities
Are you an employer who wants to strengthen your business and find the talent you need? In Ottawa, 63% of employers reported that they struggle to find and retain the workers they need. As an employer, you can meet your future labour needs by taking an inclusive approach to recruiting and hiring.