Our daughter, Bria, participates in social respite, summer camp and as members we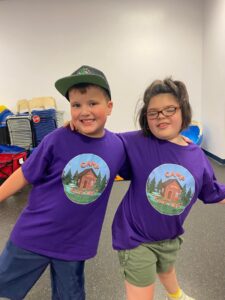 participate in members events also.
Here are her thoughts on going to the Unifor building: "It's cool, it's special and it's one of my favorite places in the world."
Here is what she said about summer camp (she has attended three times I believe):  "my favorite memory was the boat ride and going to the fire hall and all that.  My new friends are loving and special and beautiful!"
The Autism Society is a vital part of this community for families of children with special needs.  They are always there to offer support, advice and information when needed.  The connections I have met through their events are now friends.  The staff has been so patient, understanding and amazing with Bria.  Thank you for all you have done, are currently doing and will continue to do in the future!